The music, the technology, the fashion, the cars, houses, arcades, malls and other places. It gave birth to so many things. That's why when I grew to understand it, I had fell in love with it. Of course, there's always a good and bad moments to every decade. Historic moments to never forget and other historic moments to always appreciate, making today's way of life possible. I write this article to share with you the wonderful way that I see the the 80s!
First, as a female, I look back at the fashion trends of the time and gawk at the fabulous clothing and how it was worn. So effortlessly, simple and comfortable, yet tight and complicated at times. Then there were other types of clothing that were not so appealing.. (lol)
'Via: neontalk.com
'Via: neontalk.com
'Via: neontalk.com
'Via: neontalk.com
'Via: neontalk.com
'Via: neontalk.com
Denim was as necessary as air when both women and men dressed casually. It could be tops like blouses or shirts and even jackets and vests. Not only as bottoms and sometimes, even both denim tops and bottoms were worn together! It was the rave back then!
'Via: neontalk.com
'Via: neontalk.com
'Via: neontalk.com
For any exercise or sport activities or just because, sweatshirts and sweatpants were worn the hell out of! Don't forget the colorful tennis shoes.?
'Via: neontalk.com
'Via: neontalk.com
'Via: neontalk.com
'Via: neontalk.com
'Via: neontalk.com
For more serious or elegant situations, suit or "the power suit" for men was always the way to go, and yes it looked good! Women loved them too but also could run business with the appropriate dresses, pencil or A-line skirts, trousers and the countless styles of tops! Just in a few words; the bags the shoes and the other accessories we women have..!
https://www.instagram.com/p/BQBYezRj-s7/
'Via: neontalk.com
'Via: neontalk.com
'Via: neontalk.com
If there was ever a piece of clothing that made a guy look good in, it was well made leather jacket!
'Via: neontalk.com
Now hair was a sort of an acquired taste. (lol)? Not everyone had BIG hair or a mullet but there were some and some actually pulled it off pretty awesome! If I had been an adult in those times, I would've preferred simple straight long hair or a sort of perm kind of hair even.
'Via: neontalk.com
'Via: neontalk.com
'Via: neontalk.com
And for a male, Tom Cruise would've been my dream guy! (lol) Still looks good now too though.?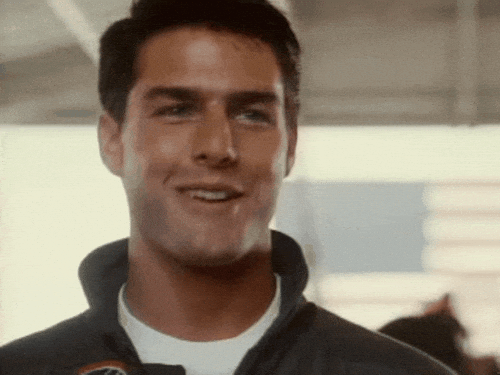 How to get around town had to be in a cool and fun car! Here a just a few I would've loved to ride in.
'Via: neontalk.com
'Via: neontalk.com
'Via: neontalk.com
Technology was evolving rapidly at the time! Computers were entering homes and getting better and more user friendly, Thanks to the Sony Walkman, you could bring your music with you on the go. Mobile phones were also going with you in your bag or in your car, as big as they were.. Vhs payers Camcorders and the best gaming console for having fun at home! Most things we enjoy much better now, were possible thanks to the genius minds of the 80s! Computers by Steve Jobs and Steve Wozniak with their innovative Macintosh, 
'Via: neontalk.com
and Bill Gates bringing us Microsoft,
and Martin Cooper with Motorola and the worlds first cellular phone!
These are just a few of the people we should thank for making modern life what it is today!
I'm not forgetting music, but where do I begin?.. Most types of popular Music genres back then were really really good. I'd like to believe almost 80% of the human population loved to go out dancing as they always have. Showing off your taste in music was also reflected in the way people dressed. It definitely was an era of expressing oneself and letting the world see it! Bringing your music with you on your walks or runs was now possible, (like many things then) with the Sony WalkMan!
'Via: neontalk.com
There were many places that made living in the 80s a wonderful time! The beach, THE MALL, the arcades, the movies, L.A., Beverly Hills, Miami, Chicago, New York and many more areas that I would've loved to see back in those days. This decade has a spacial place in my heart just like in many other people who actually lived in it, enjoying their youths and making a world's difference in it! There's so much that we got out of the 80s, so much to still admire, remember and take so much inspiration for today!